I previously built a minifig display case but it was big, heavy, and awkward. It also did not have a glass cover in the front and seemed to collect lots of dust, so I decided to redo it.
The Tools
Fusion 360 / Lightburn
60 watt CO2 laser
staple gun
drill (only for pilot holes)
The Materials
1/4 inch MDF
5x3mm circular neodymium magnets
plexiglass
support board
sawtooth picture frame mounts
epoxy
hot glue gun
The Build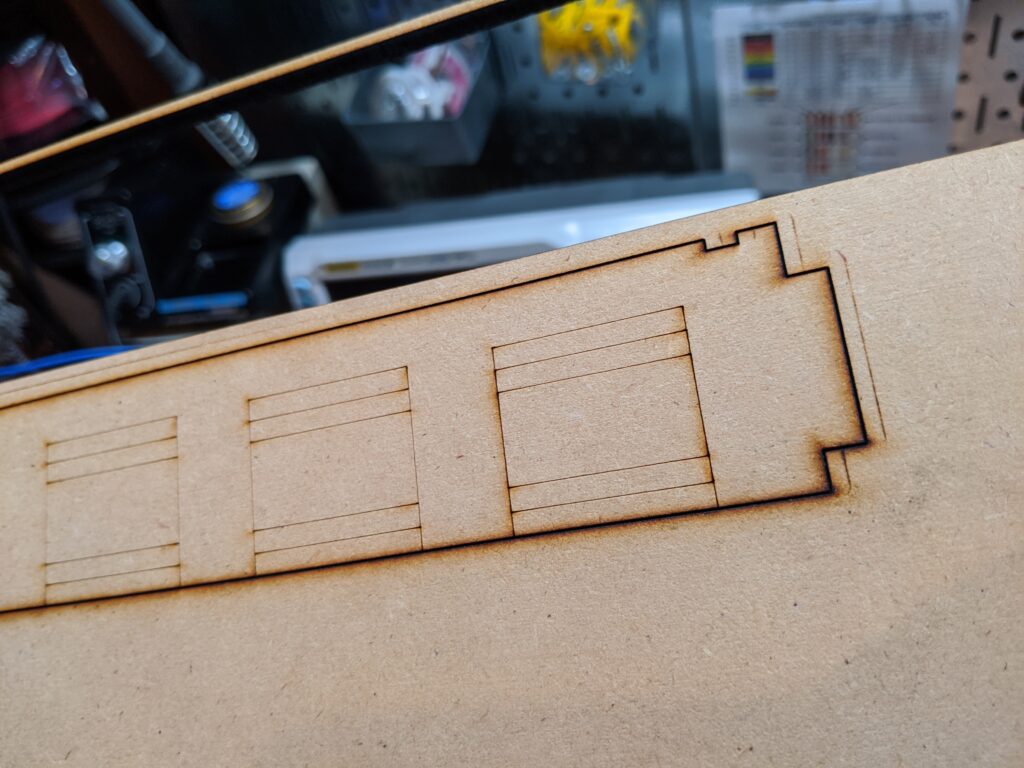 I decided to make it 5 columns 4 rows of minifigs so 20 per display case. The Fusion360 design is totally parametric (I think) so I can easily adjust these to customize it.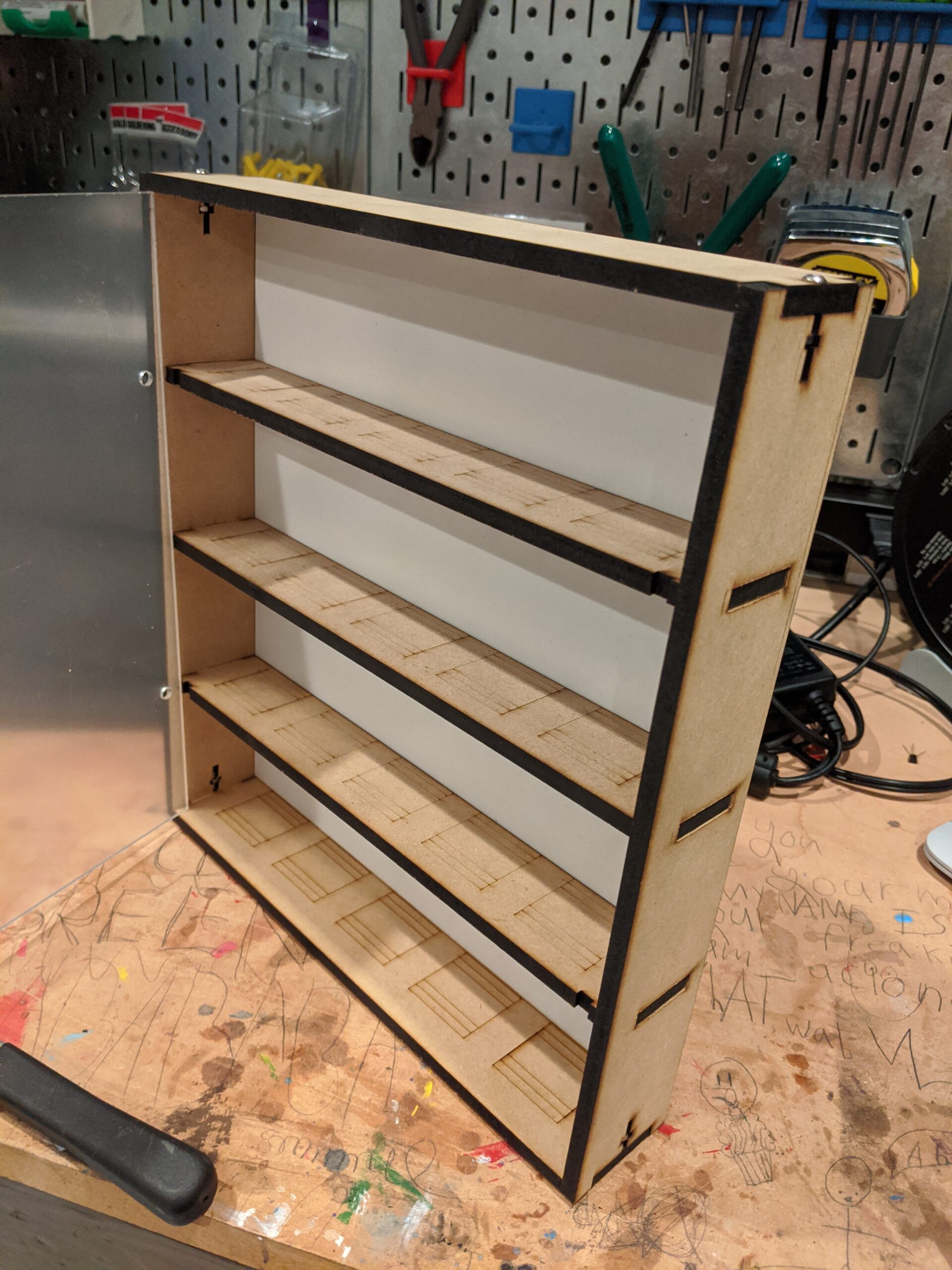 There are 3 types of material used. 1/4 MDF for the frame and shelves, the white support board (like you get from cheap bookshelves), and plexiglass for the front cover.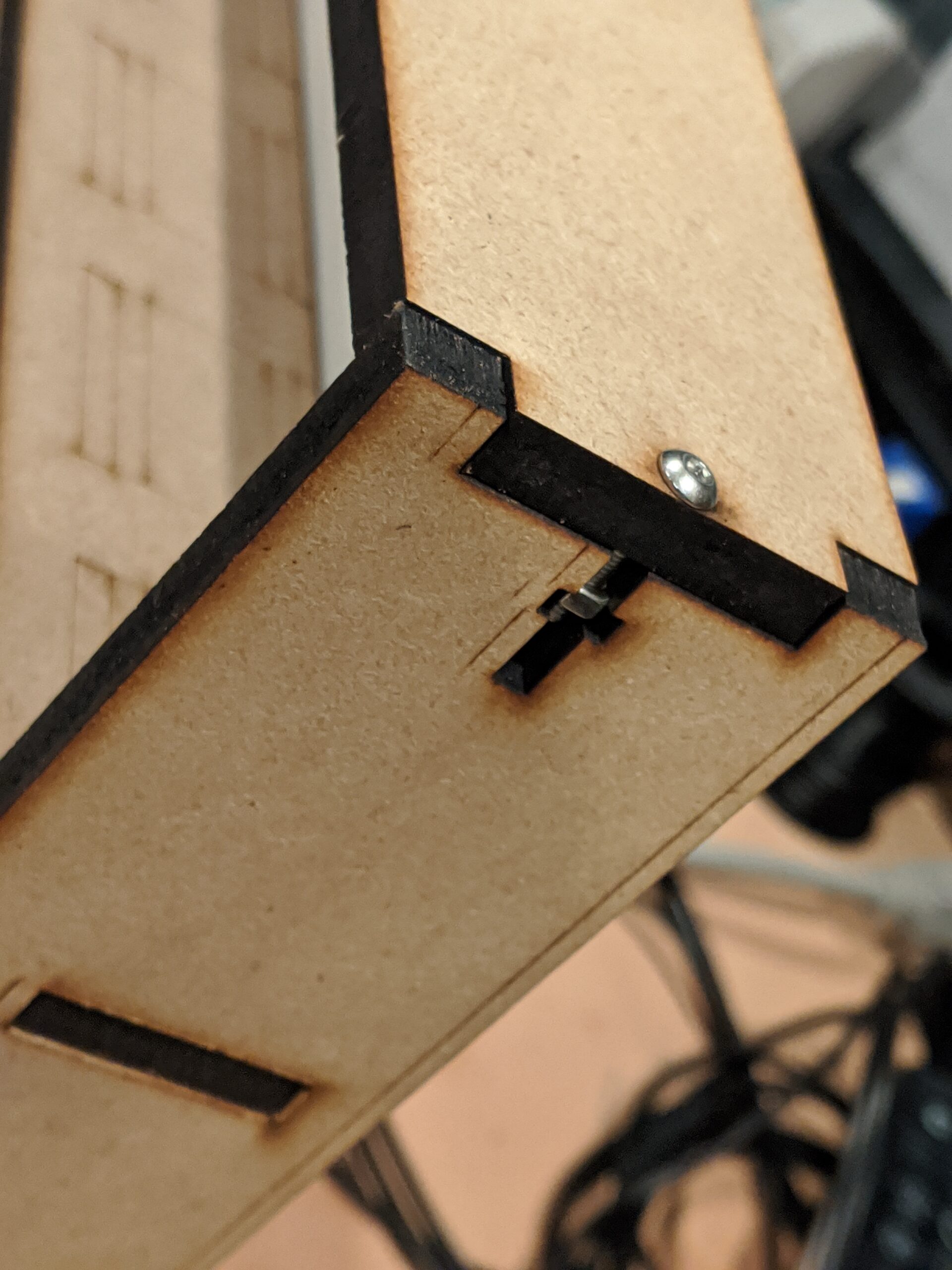 I used bolts for the 4 corners of the frame. I did not want to use glue. Here you can see the notch that holds the M3 bolts.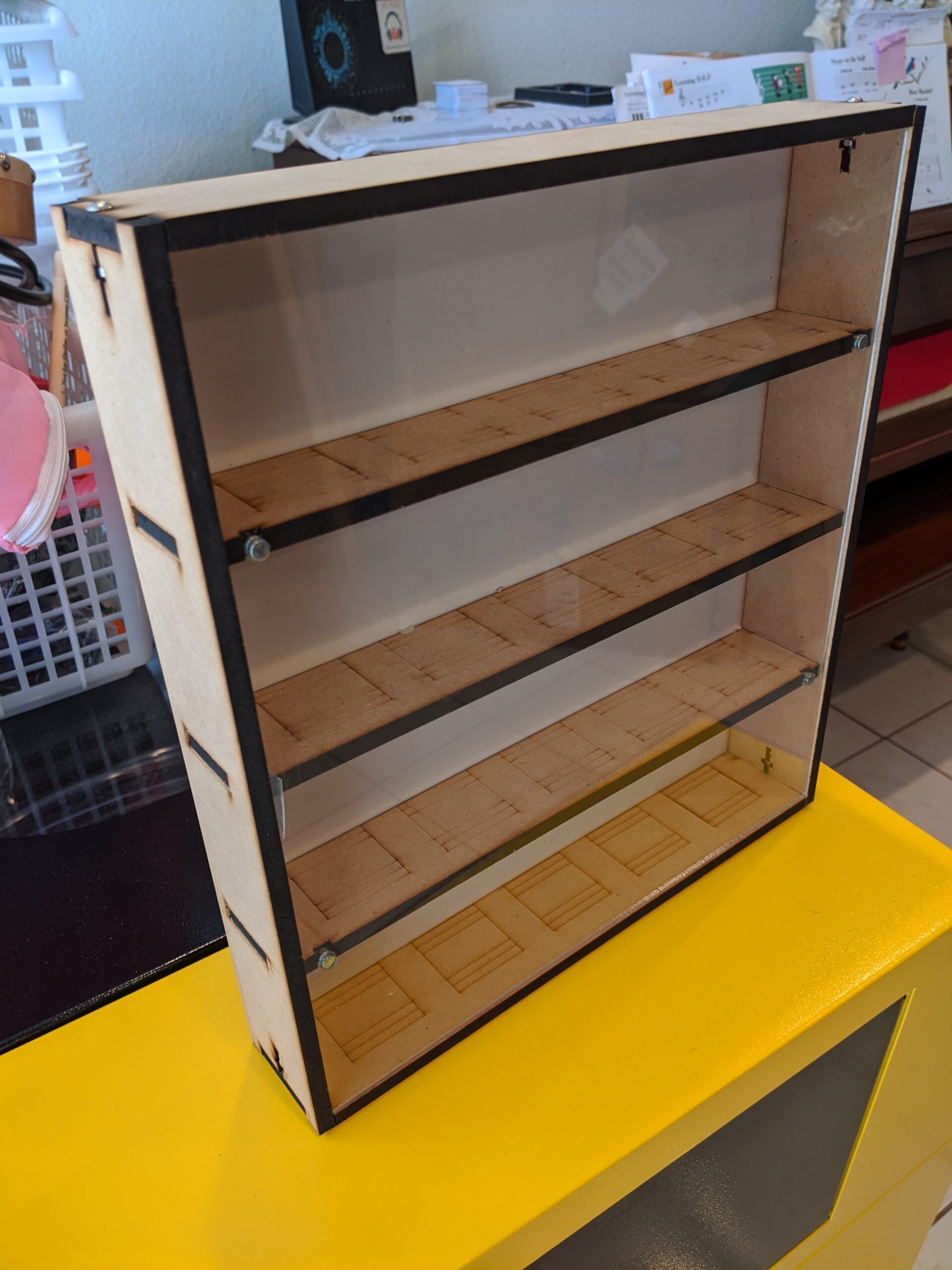 I used neodymium magnets, 5x3mm circles, to hold the front glass together. The 1st and 3rd shelves have notches where I used epoxy to glue 4 magnets to the shelf. There are also 3mm holes cut in the plexiglass. It's kind of weird, but works and I didn't have to use any hinges.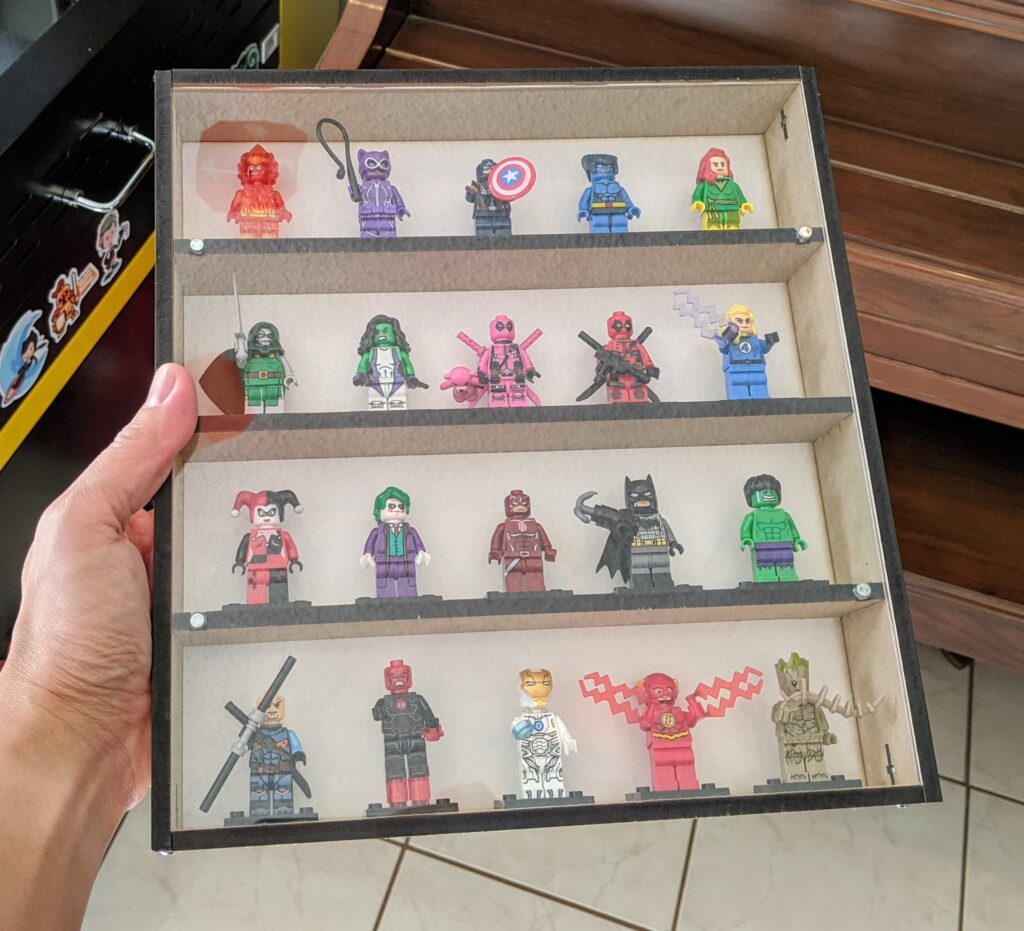 I used a hot glue gun to mount the minifigs using the engraged indicators for perfect spacing!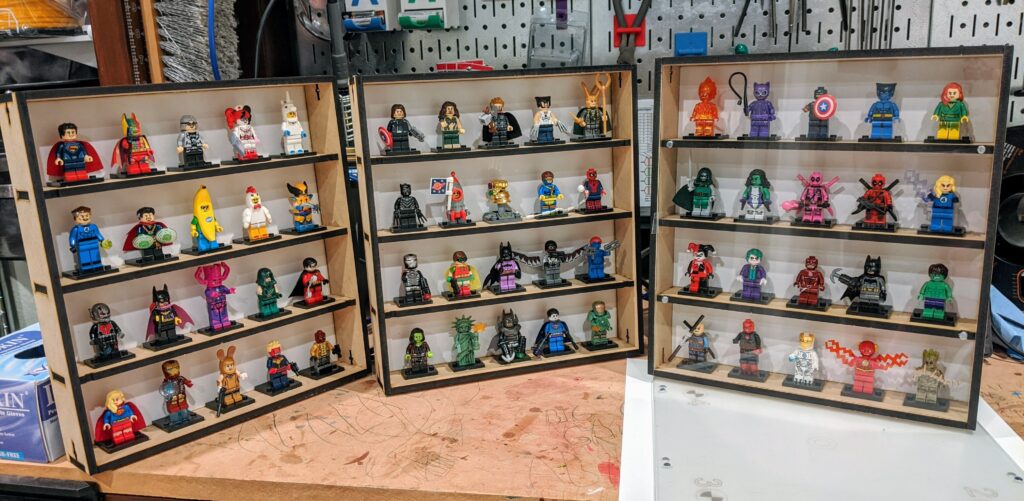 After the first one was a success, I made 2 more. Still need another one!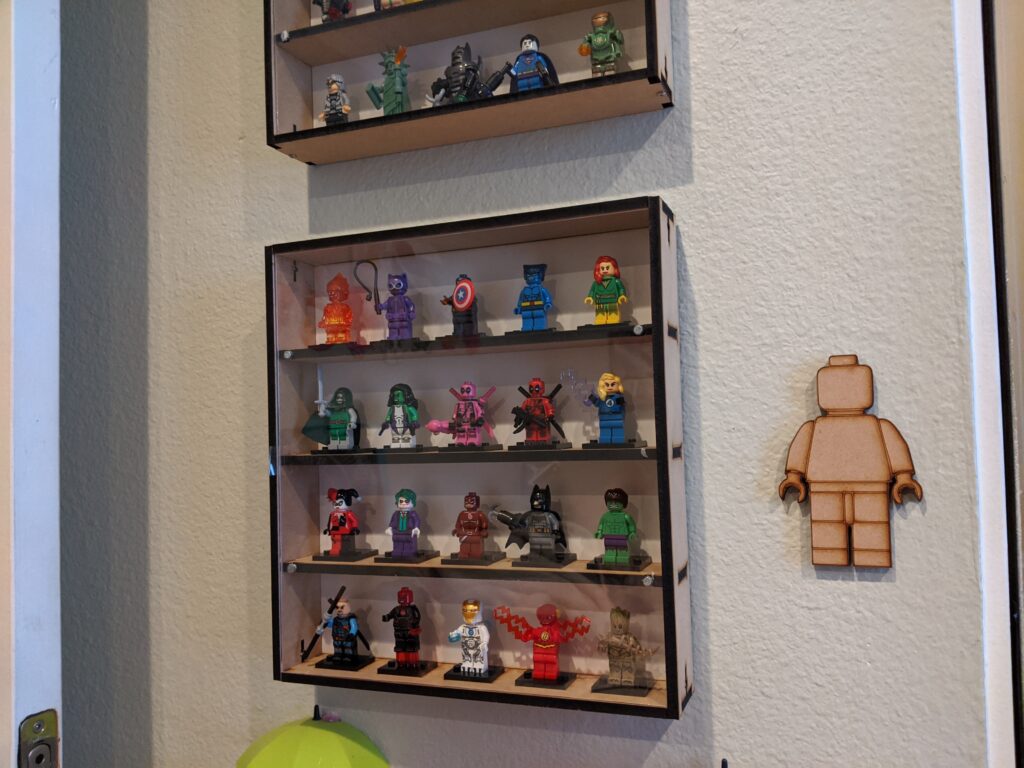 I used 2 sawtooth picture frame mounts per display case to mount everything to the wall. All done!
Mistakes
probably could have designed the frame mounts in the other direction so the frame can sit flush on a flat surface