Emma made me this beautiful ceramic heart for Valentines Day! I decided to make a lightbox style frame to hang it on the wall using slots and glue to keep everything secure.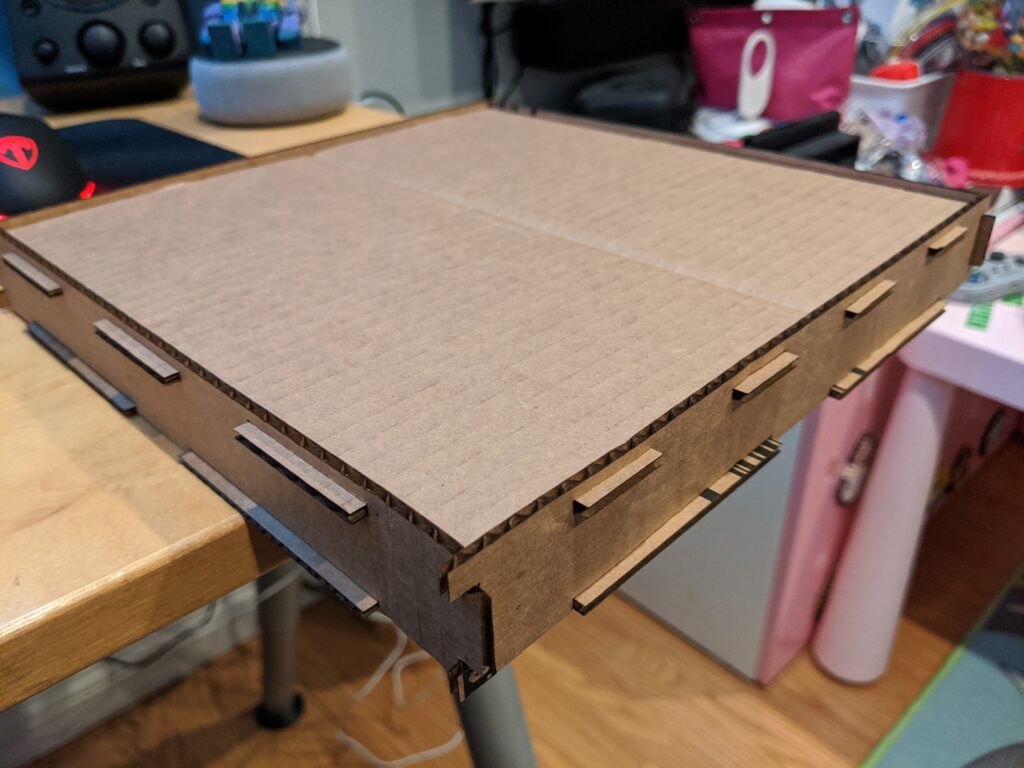 I designed the frame in Fusion360. It was built with 3 different materials and thicknesses: plexiglass, MDF, and supportboard for the back. This is my first multi-part laser piece.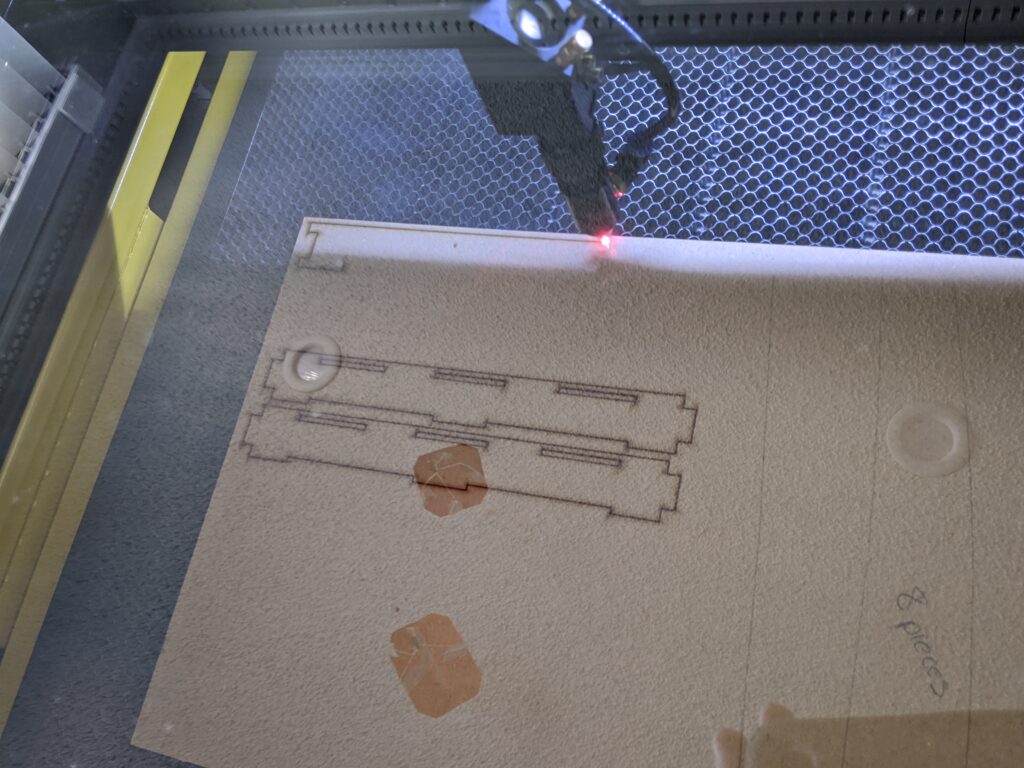 These settings work for me for 1/4 dry MDF. 60watts, 10mm/s, 40-50% power, 2 passes (roughly 13 milliamps). It's just enough to see the burn through the bottom and pop the pieces out of MDF.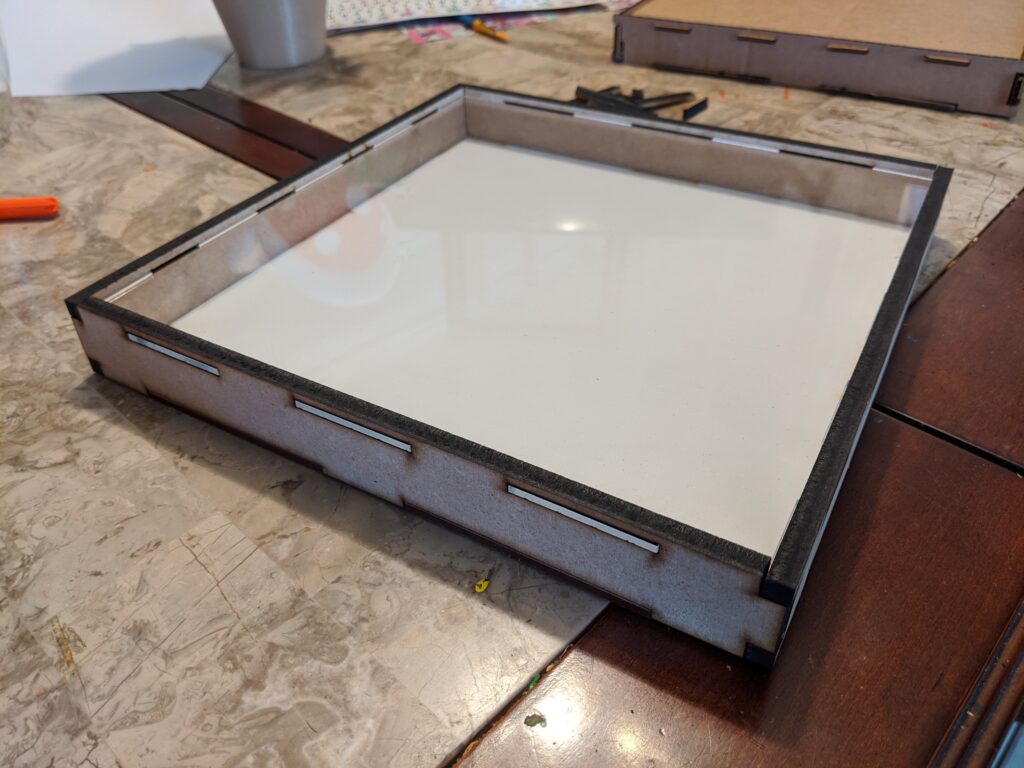 Pieces fit together perfectly. My laser hasn't been calibrated yet so the cuts were slightly at an angle but for such small connections, it wasn't an issue.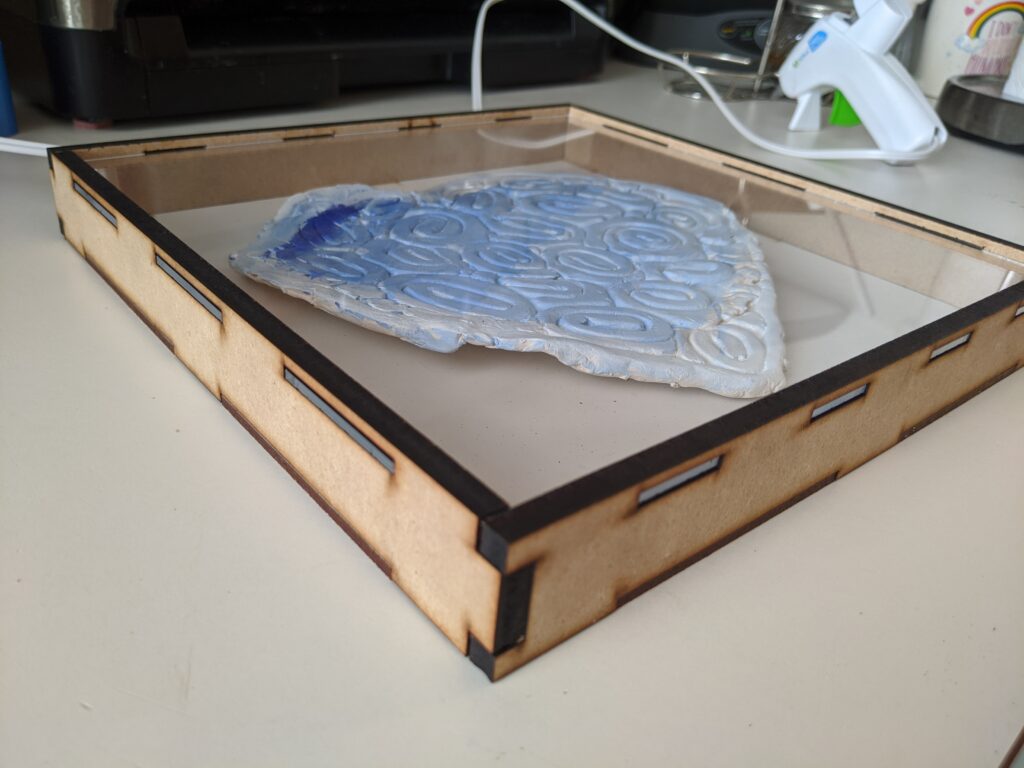 I added the piece to the frame. The light blue/white heart didn't show to well with the white background.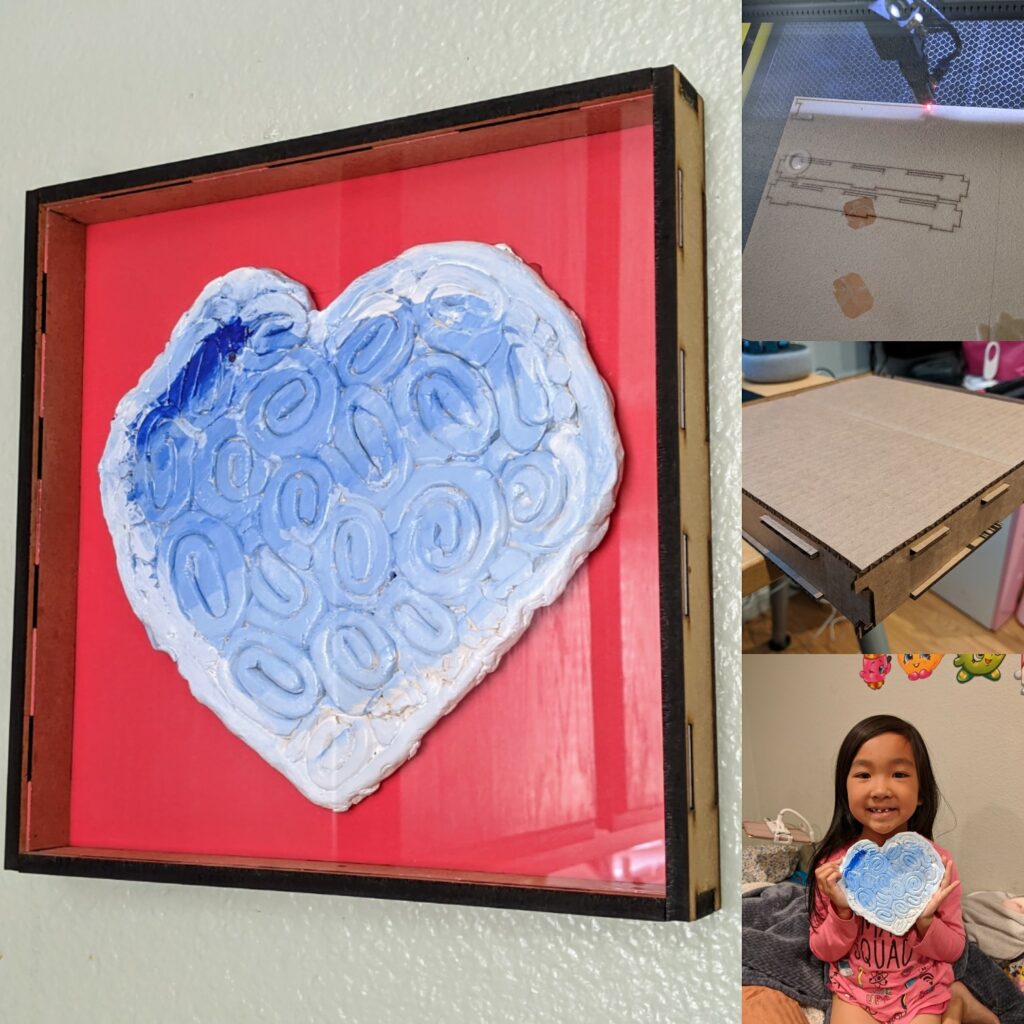 And here is the final product! Might engrave something on the bottom right later just for fun, but for now it looks amazing.