Emma's paint collection is getting pretty big. It was impractical to find colors in her basket, so I decided to create some parametric wall-mount removable paint racks to hold her Apple Barrel paint collection.
The Tools
Fusion 360
Lightburn
CO2 laser cutter
clamps
rubber bands
The Materials
5mm birch wood
wood glue
drywall screws
The Design
I wanted the racks to be easily removable so I made slots for the screws to easily go in at the ends of the rack. I initially made it to hold 12, but it ended up being too wide.
I would post the Lightburn/SVG/DXF files, however, the design is dependent on the thickness of the material. 1/4 inch MDF ranges from 5.5-6.3 mm. The birch I used was 5mm. Also, the laser kerf (thickness of the laser cut) even though small, may be different than your machine. To do it right, you really need to open the file in Fusion and save the sketches yourself after updating the parameters.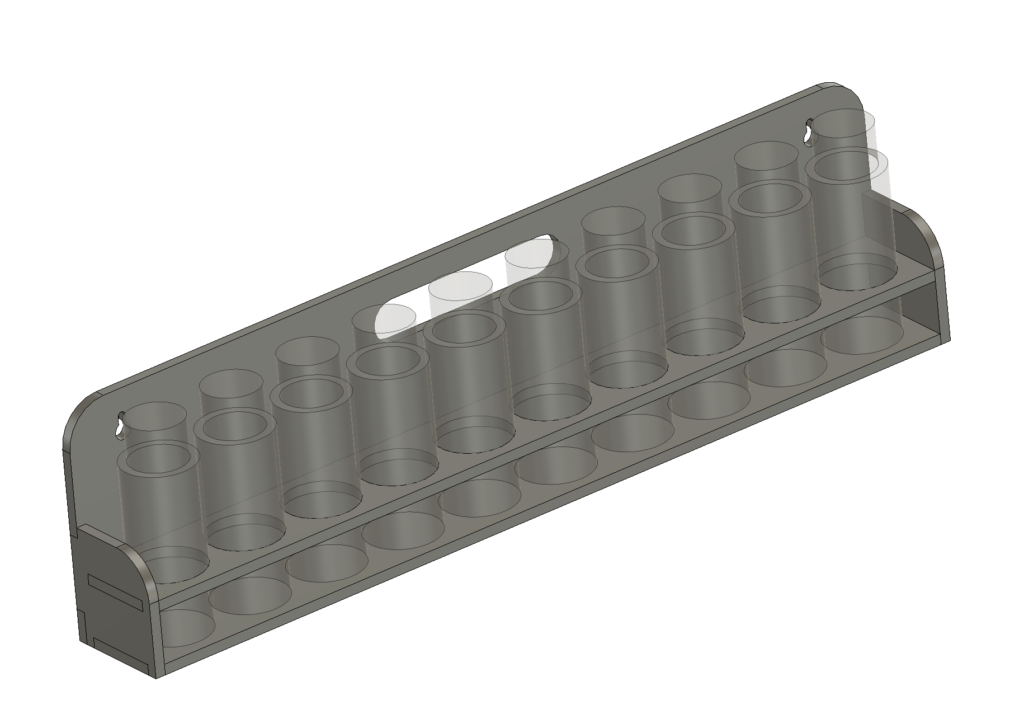 The design is completely parametric so the bottle diameter, height, count, and material thickness are all customizable so I can use this to hold anything else like paint cans, sauce bottles and spices, etc.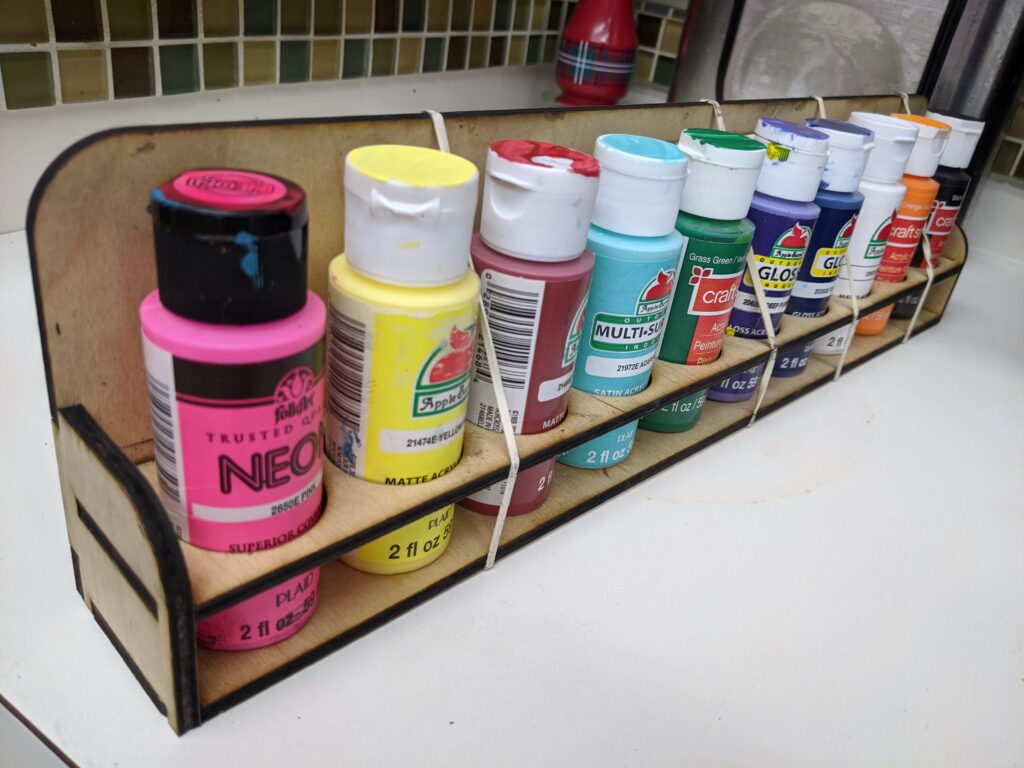 Birch wood seems to have a lot of ash when cut on the laser so I had to take a damp towel to clean off the edges otherwise the glue job is a complete mess.
Mistakes
The stock I used was slightly curved which caused distance issues with the laser's focal point. Not a big deal, but I should add some weights next time to flatten out the stock
Rubber bands are not ideal for gluing things. After the initial prototype, I utilized some strategically placed clamps and the result was much better. Also, if the wood is slightly curved, I realized that you can use the curve to your advantage to put pressure on the connecting edges.