I'm always on my computer. I was eating a cone and couldn't put it down. Ever since the historic launch of astronauts back into space on American soil by SpaceX/NASA, rockets have been on my mind.
And here we are — rocket shaped ice cream cone holders.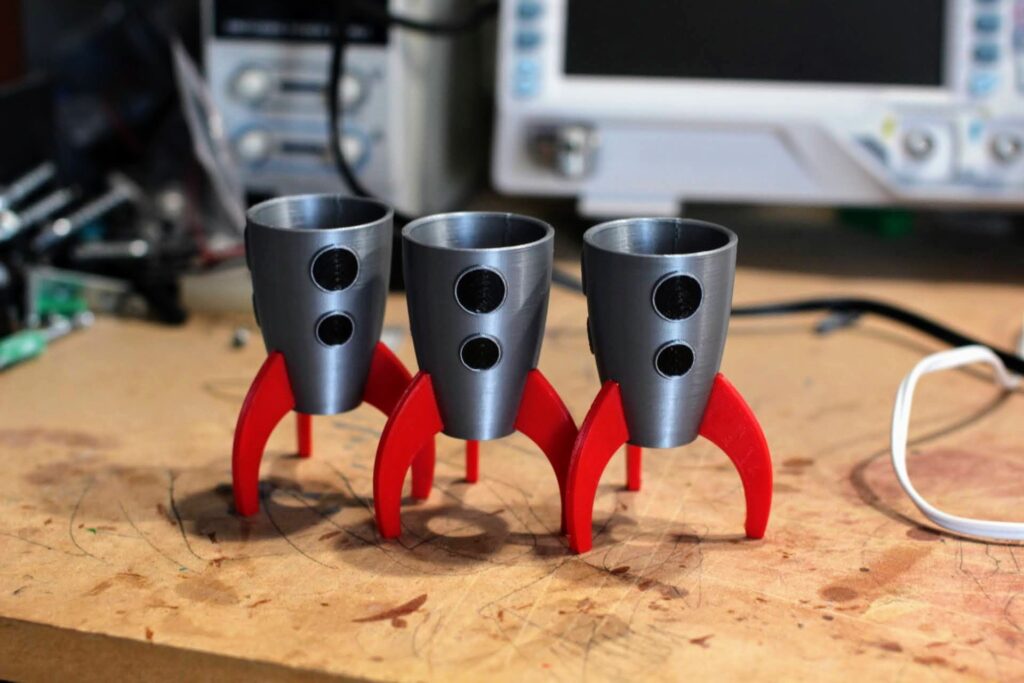 The Tools
3d printer
digital caliper
fusion 360
cura / octoprint
small metal files
3d printing pen
The Materials
silver, black, red PLA
sugar cones
lots of ice cream for R&D
The Design
I did a first draft in fusion that was all one piece to test the stability and sizing. 3 fins for balanced stability, a bulge-y toy like rocket shape, and some windows for fun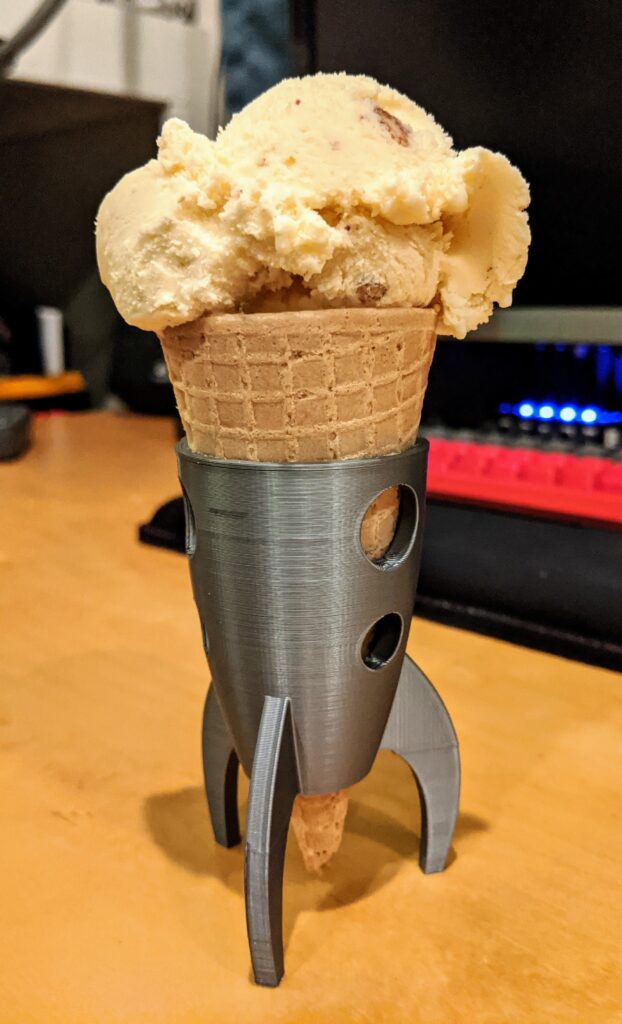 The first pass at it was pretty good. I wanted to make sure the bottom had a hole for the cone, so I wouldn't have to worry about cleaning up leaky cones. Also, i set the height to try to make the tip of the cone look like the flame.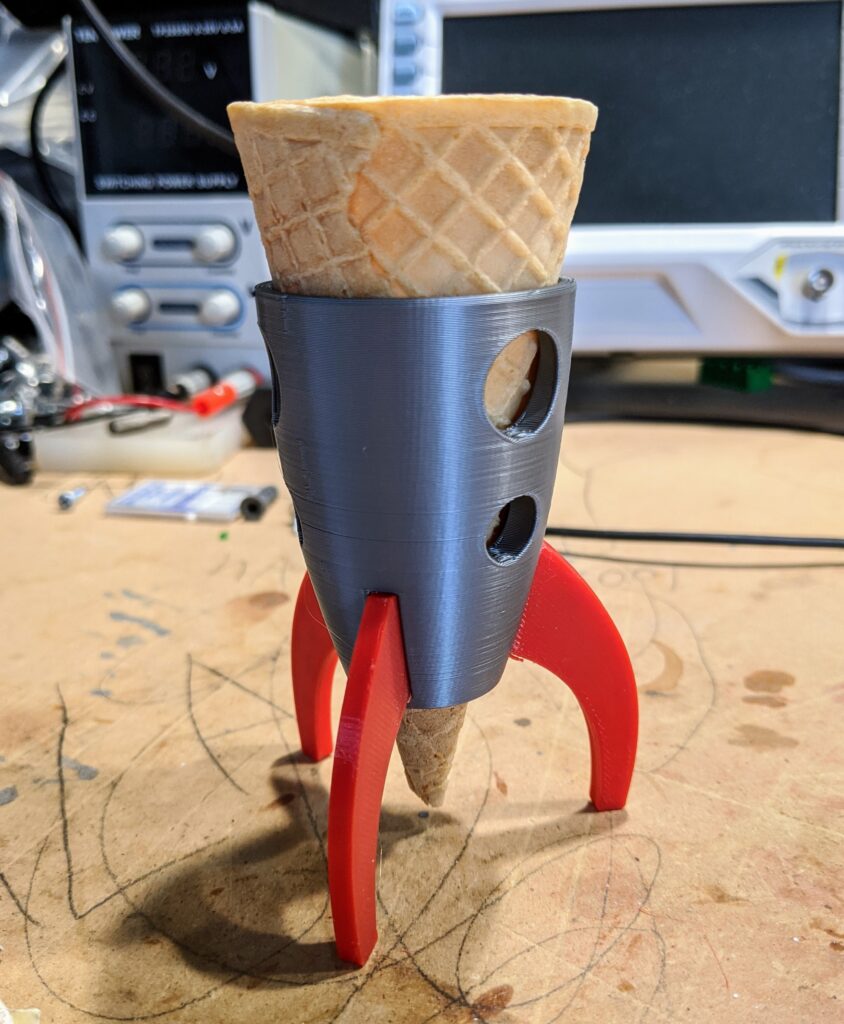 Emma did QA testing on the first design by eating a lot of ice cream. She knocked it over once, which made me make the fins wider. From a physics standpoint, the scoop of ice cream can not extend past the imaginary triangle drawn between base.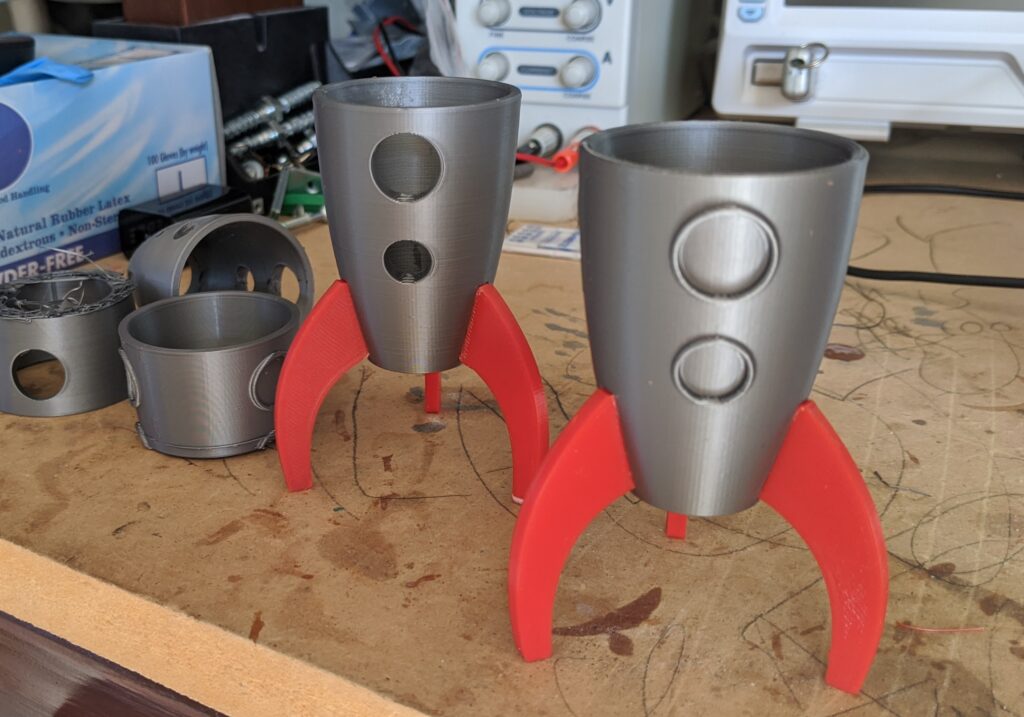 I was kind of worried about kids getting their fingers stuck in the window holes, so I filled them up and decided to add a 3rd color. Also, the windows have a raised texture to provide better grip. Version 2 fins were glued in (using a 3D pen). This version has no glue! The fins were redesigned with tabs that pop in to the silver base. It did require some sanding to account for the tolerance of my printer. The windows were a tight fit, but popped right in with some light force.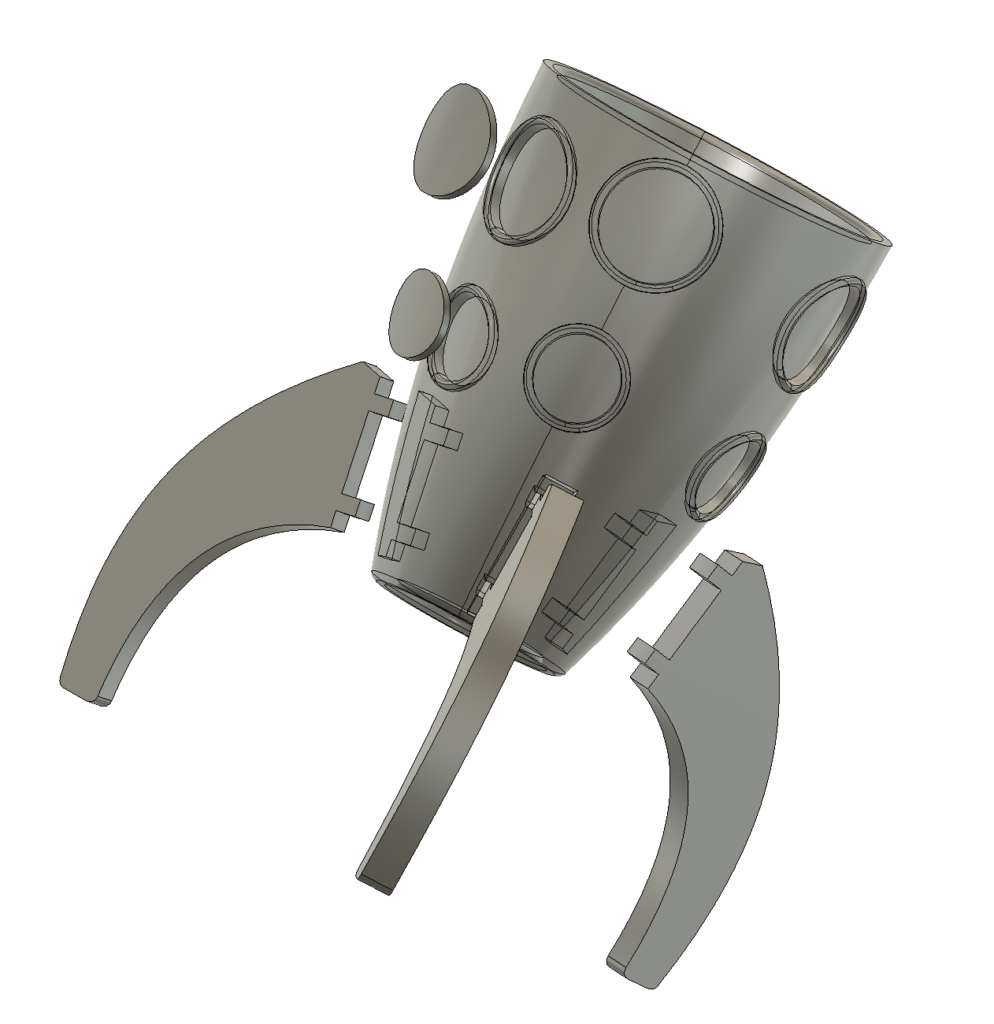 And here is the final design!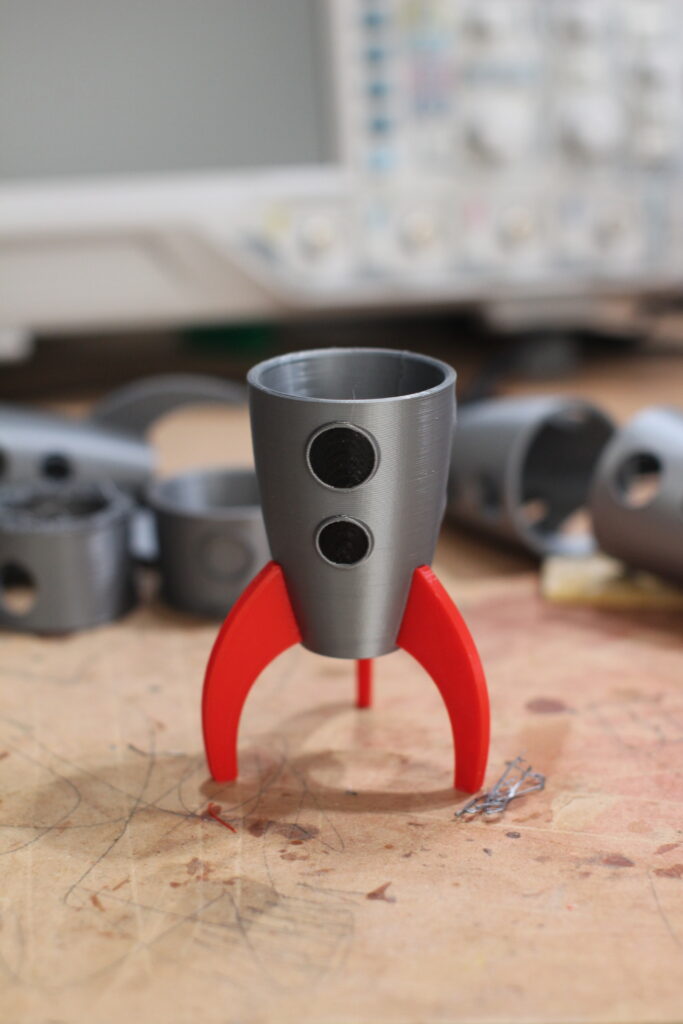 Mistakes
None. I never make mistakes.
Just kidding, this is the best part. I actually had several fails related to the same issue. I printed the silver body upside down to avoid adding support material, however, because of the smoothness of the PLA, the piece did not adhere and the prints messed up several times. To fix this I added a "raft" support that you can see in the pictures below which is just disposable material that easily separates from the print, to allow for more adhesion area.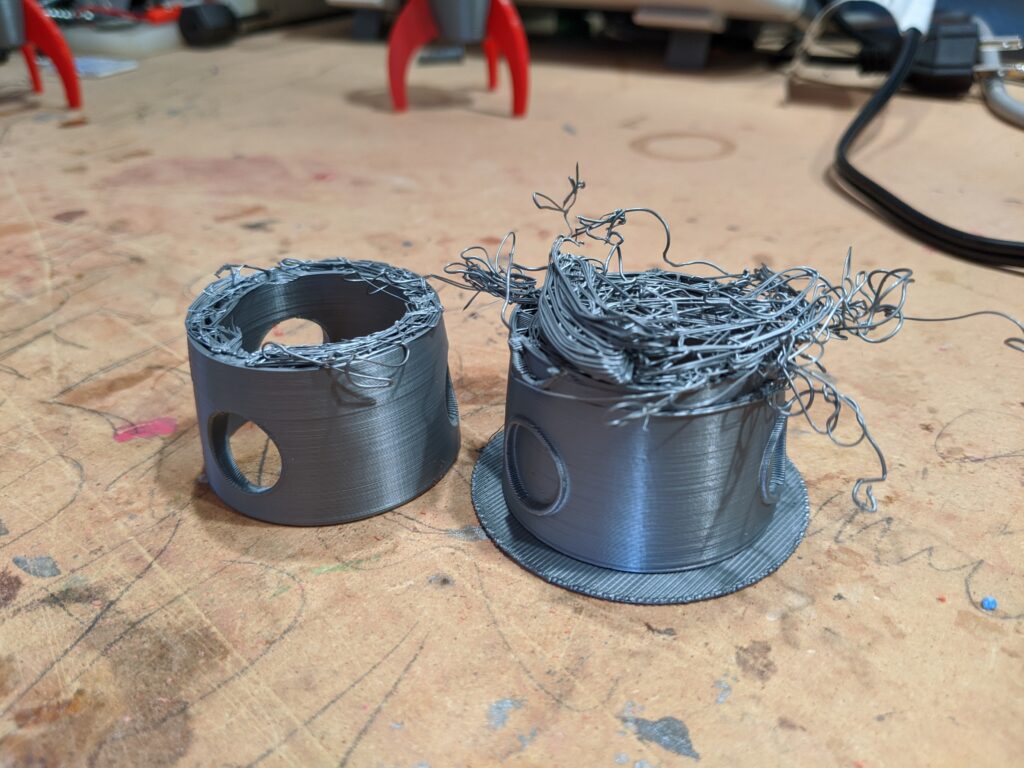 Updates
Although the black windows push in and are firm, I would consider adding some tab to help keep it in place. For the fins, PLA is not a very flexible material and will snap. This is called low "tensile" strength which is the amount of give before it breaks. If I were to use something more flexible, I would add tiny clips to the fin notches, so that it could snap into place. Right now the fins push into place, but without any material flexibility to snap and keep it in place.
After more QA testing, I've found that not all cones fit this. Keebler sugar cones are too long. Great Value ones work fine. I need to update the fins to make them longer.