I've been building my own CNC machine this year, and slowly designing parts to go with it. I needed a dust shoe to collect all the wood and MDF shavings. Didn't want to pay $150+ and it seemed like a fun project to design to get acquainted with airflow.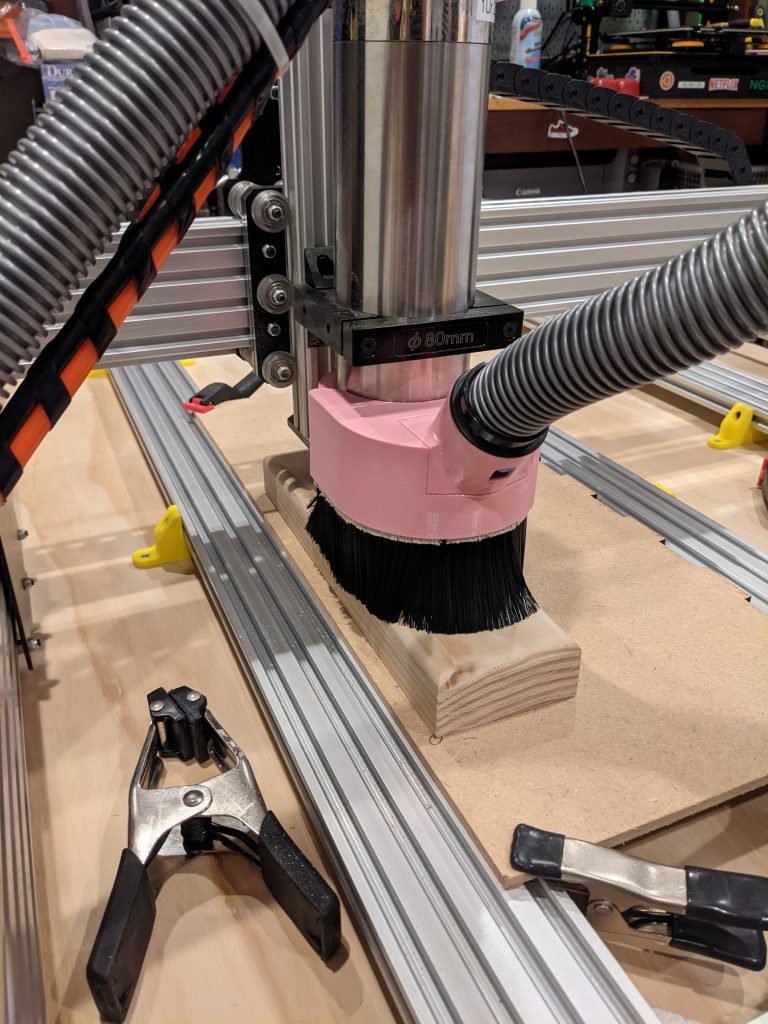 The pink version was my first design. It was comprised of 2 parts (actually 3 but 2 were glued together for better printing orientation without supports).
The idea is to have 1 piece permanently attached to the spindle. The other piece snaps down vertically into the mount. In theory it seemed like it would work, but in practice, as the CNC cut deeper, the materials would push up against the brushes and make the piece pop off 🙁
Into the trash and onto V2. I still wanted the show to have multiple pieces so I could remove the parts and have room to work under the spindle.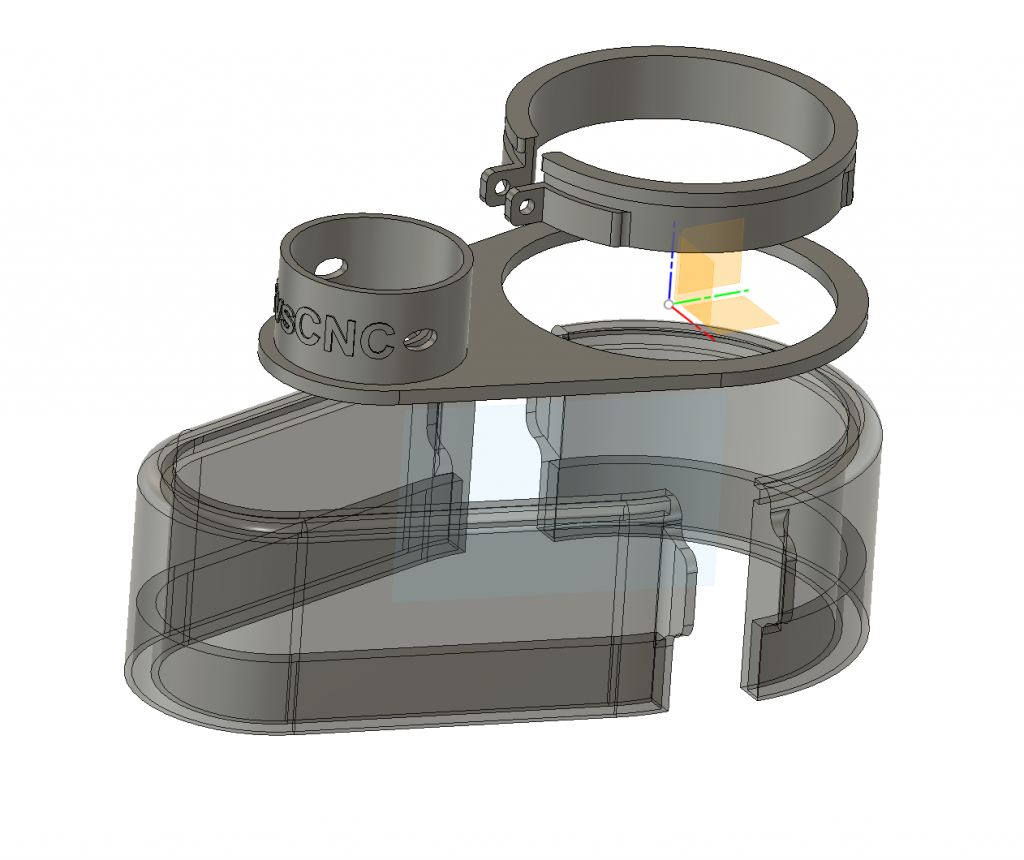 The ring, after being squeezed into the flat plate under it, mounts onto the 80mm spindle. Then the front and back pieces slide on to the plate via a groove, then the front and back pieces are secured with binder clips!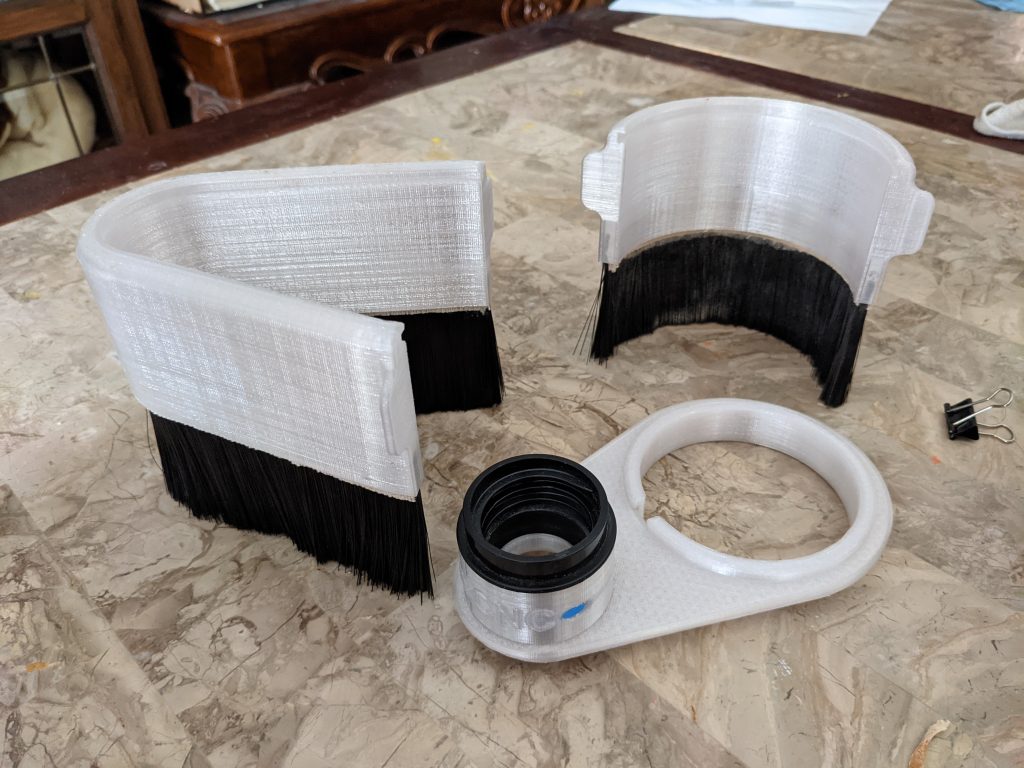 The brush strip can be found online, and is just cut to length. There is a groove inside that lets you jam the bristles and the part was designed to be nice and snug. It was printed in PETG for durability.